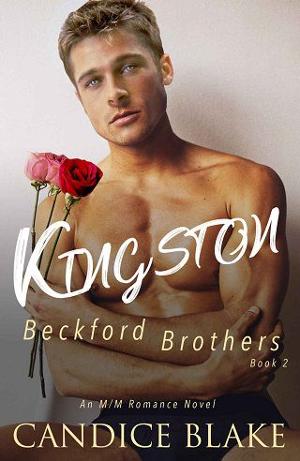 KINGSTON:
I landed an interview at the city's best tech firm.
When the handsome and tall CEO walks into the boardroom for my interview, I didn't expect him to be someone who's helped me before. His name's Felix and despite my inexperience, he decides to hire me.
After a work trip with Felix, I start falling hard for him and now I have to deal with the feelings I have for my boss. Not only am I a virgin, but Felix is also so much older than me. The thought of opening up to a man who's confident and successful is terrifying. Can I overcome this fear and finally go for the man of my dreams?
FELIX:
I built my multi-million-dollar tech firm from nothing.
Running a successful company means I don't have any time to date, and all the women I've been with haven't given me any desire to settle down. When I meet Kingston, he's nothing more than someone who can help my company grow. But I realize that beneath his bright green eyes, he has the kindest and gentlest soul.
I'm straight.
I've never been into another man before Kingston walked into my life. And under the watchful eyes of my business partners, I'm hesitant to explore this thing I have with my employee. I'm good at putting out fires in my company, but what if the flame between me and Kingston is too big to put out?
Warning: KINGSTON contains explicit sexual content not suitable for anyone under the age of 18.
Book Details
File Namekingston-by-candice-blake.epub
Original TitleKINGSTON: Beckford Brothers Book 2
Creator

BLAKE, CANDICE

Languageen
Identifier2751557035
Date2019-05-26
File Size275.450 KB
Table of Content
1. Table of Contents
2. Newsletter
3. Copyright
4. Also by Candice Blake
5. 1. Kingston
6. 2. Felix
7. 3. Kingston
8. 4. Felix
9. 5. Kingston
10. 6. Felix
11. 7. Kingston
12. 8. Felix
13. 9. Kingston
14. 10. Felix
15. 11. Kingston
16. 12. Felix
17. 13. Kingston
18. 14. Felix
19. 15. Kingston
20. 16. Felix
21. 17. Kingston
22. 18. Felix
23. 19. Kingston
24. 20. Felix
25. 21. Kingston
26. 22. Felix
27. Epilogue
28. Also by Candice Blake
29. Newsletter
30. About the Author