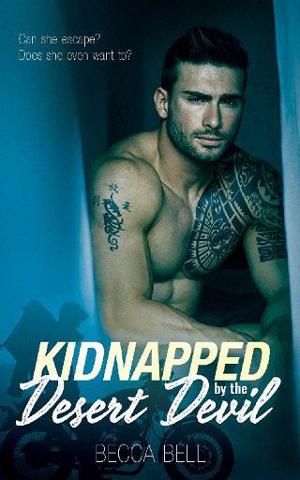 I always dreamed of leaving the merciless Arizona desert behind me. I wanted to escape. From the heat, from the barren wasteland around me, and from the biker gangs that roamed the sands like packs of hungry wolves.
Too bad they've already caught my scent.
And there's one gang leader who has his blue eyes set on me.
Now I'm caught in the middle of a war between two bloodthirsty gangs. If I want to survive, I'll have to do things I'm not proud of, like work at a dive bar, pick up a shotgun …
And make a deal with the devil in the desert.
Book Details
File Namekidnapped-by-the-desert-devil-by-becca-bell.epub
Original TitleKidnapped by the Desert Devil: Can she escape? Does she even want to?
Creator

Becca Bell

Languageen
IdentifierMOBI-ASIN:B07TTKYP6P
Date2019-07-09T16:00:00+00:00
File Size285.170 KB