Kept by the Bull Rider by Sasha Gold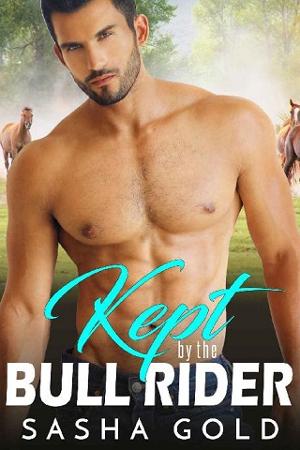 He offers to marry me to save my ranch. Is he here to win my heart… or settle an old score?
Grace:
Hopkins Ranch has been in my family since my great-grandfather won it in a poker game almost a hundred years ago. According to family lore, he won with a Royal Flush. Too bad his luck didn't hold. I promised my grandfather, on his deathbed, I'd protect our land, but now I'm about to lose it all. My sister, and her new fiancé, want to force me to sell, and it looks like they're holding all the cards. I never imagined salvation would show up in the form of a tall drink of swaggering cowboy.
Ben Calhoun. Rugged. Hot. Gorgeous. The man could have any woman he wants. Ben knows I'm desperate and says he's here to help. He offers to marry me and promises to save my family's land. I can't lose everything I've worked so hard for, so I agree to his plan. But between his sultry gaze, protective manner, and secret kisses, the line between business and pleasure begins to blur. I may want him, but I can't trust him. And I'm certain he doesn't really want me. He wants my land and to settle a score.
Because a century ago, it was his great-grandfather who held the losing hand in that poker game…
Book Details
File Namekept-by-the-bull-rider-by-sasha-gold.epub
Original TitleKept by the Bull Rider
Creator

Sasha Gold

Languageen
IdentifierMOBI-ASIN:B079V2N8N6
Date2018-02-14T04:00:00+00:00
File Size416.208 KB