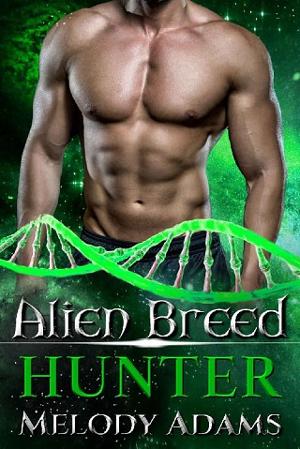 The Alien Breeds would like to govern themselves. When the daughter of the president gets kidnapped and President Jackson ask Hunter for help, he sees a chance to get the president on board for their independence.
Hunter's Mission is to find the daughter of the president and bring her home safely. Hunter has his name not without reason. Finding and freeing Pearl is not a difficulty, but to keep his hands of the beautiful woman is a much harder task. Especially since Peal tries everything to seduce him. But he can't give in to his desire. He is to wild and the chances to hurt the human female are just too big.
Pearl is glad when the tall Alien Breed comes to her rescue, but she is not in a hurry to get back to her controlling father. Hunter is the kind of man she could fall for. Only the damn man stubbornly resists her. But Pearl is used to get what she wants, and the sexy Alien Breed is exactly what she wants.
Book Details
File Namehunter-by-melody-adams.epub
Original TitleHunter (Alien Breed 2 - English Edition)
Creator

Melody Adams

Languageen
IdentifierMOBI-ASIN:B07JJCG4RR
Date2018-11-06T16:00:00+00:00
File Size171.415 KB
Table of Content
1. Contents
2. Title
3. Copyright
4. Prologue
5. Chapter 1
6. Chapter 2
7. Chapter 3
8. CHapter 4
9. Chapter 5
10. CHapter 6
11. Epilogue
12. more books