Highland Yule by Sky Purington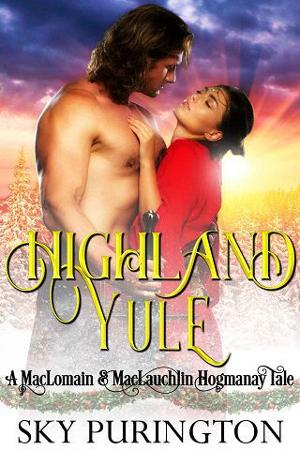 A bittersweet medieval Scottish romance about second chances…
Following a trail of mysterious letters left by her deceased betrothed, Rona joins his brother on an emotional yuletide journey to uncover the truth. Can they reach a place of forgiveness and reignite their long lost love? Or are some wounds too deep to ever heal?
PLEASE NOTE: Originally released in Once Upon a Christmas Wedding box set, Highland Yule is a historical romance set in fourteenth century Scotland. This story introduces the setting and several secondary characters for Sky's upcoming Highlander's Pact series slated to be released summer of 2020. It also includes characters and settings from her ongoing MacLomain Series. For avid fans, please keep in mind there are no elements of time-travel, fantasy, or paranormal in this tale.
File Name:highland-yule-by-sky-purington.epub
Original Title:Highland Yule: A MacLomain and MacLauchlin Hogmanay Tale
Creator:

Purington, Sky

Language:en
Identifier:1832678235
Publisher:

Sky Purington

Date:2020-01-25
Subject:sky purington,medieval romance,holiday romance,scottish romance,highland romance,highlander romance
File Size:583.223 KB
Table of Content
1. About the Book
2. Prologue
3. Chapter One
4. Chapter Two
5. Chapter Three
6. Chapter Four
7. Chapter Five
8. Chapter Six
9. Chapter Seven
10. Chapter Eight
11. Chapter Nine
12. Chapter Ten
13. Chapter Eleven
14. Chapter Twelve
15. Chapter Thirteen
16. Just Curious?
17. Exclusive Invitation
18. The MacLomain Series: End of an Era
19. Highlander's Pact
20. Previous Releases-Best Reading Order
21. Family Trees
22. About the Author