Highland Heart by Evie North
no ratings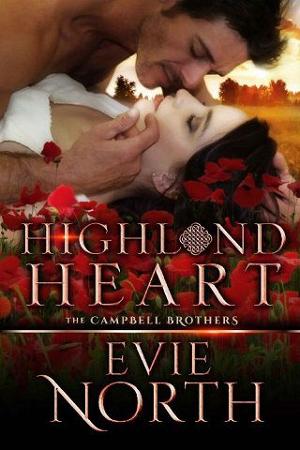 The Campbell Brothers. Four brothers and their father, landless and desperate, with only their honour remaining.
Dugald is the youngest Campbell brother. He fell in love and hand fasted himself to Rosina at the age of 16, and she was 20. Despite his manly appearance she thought him too young but he won her over. When their fragile union was torn apart Rosina was already pregnant, but Dugald didn't know that when he left, swearing never to return.
Now Dugald is back and Rosina is wary of her heart. He has a promising career ahead of him in the Duke's retinue and has no intention of staying, but he's never found another woman like Rosina. She doesn't want to feel anything for him but he still makes her body sing. And when Dugald finds out he has a daughter he is more than ever determined to win Rosina back.
File Name:highland-heart-by-evie-north.epub
Original Title:Highland Heart: The Campbell Brothers
Creator:

Evie North

Language:en
Identifier:ISBN:9780648591160
Publisher:

Evie North

Date:2019-11-30T16:00:00+00:00
File Size:196.437 KB
Table of Content
1. Title Page
2. Copyright
3. Contents
4. Chapter 1
5. Chapter 2
6. Chapter 3
7. Chapter 4
8. Chapter 5
9. Chapter 6
10. Chapter 7
11. Chapter 8
12. Chapter 9
13. Also by Evie North
14. Also by Evie North
15. Also By EVIE NORTH
16. About the Author