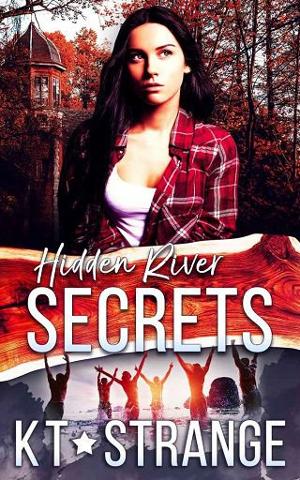 Return to Hidden River with this book featuring Mia and the hottest guys at Hidden River Academy: Buck, Shawn, Colt, Reid, and Cael.
A shocking confession. Friends becoming enemies. Everyone is out to get her, and that's not the worst of it…
Things are getting real for Mia Quinn, as she heads into her third month at Hidden River Academy. The one person she's come to love, Buck, has been torn away from her. Barred from seeing him by her uncle, Mia does everything she can to stay close to her first true love. But with Shawn in her shadow all the time, she's having a hard time convincing her new friends that she wasn't the reason he broke up with Shiv. The worst part of it is that Buck's starting to question her loyalty too.
All she wanted was to spend a few months at Hidden River, keeping her head down and not attracting the attention of anyone. Now she's the target of attacks from the cheer squad, while resident bad-boy and slacker, Colt Lawson seems to make it a game of being her friend just to piss off the rest of the school. Why's he taking interest in her now? She just wants to be left alone to soothe her aching heart and deal with the confusing feelings she's got boiling over inside of her.
Mia's doing her best, but Hidden River and all its secrets are too much for one girl from a trailer park to handle.
Book Details
File Namehidden-river-secrets-by-k-t-strange.epub
Original TitleHidden River Secrets (Hidden River Academy Book 2)
Creator

KT Strange

Languageen
IdentifierMOBI-ASIN:B07QM1LXZV
Publisher

Heartcandies Publishing

Date2019-07-09T18:30:00+00:00
File Size181.352 KB
Table of Content
1. Copyright
2. Dedication
3. Table of Contents
4. Stay in touch!
5. Chapter 1
6. Chapter 2
7. Chapter 3
8. Chapter 4
9. Chapter 5
10. Chapter 6