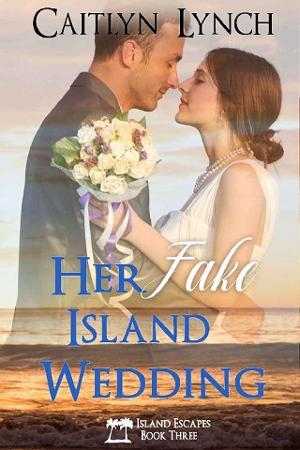 It started as a prank…
With Lucy's impossible mother coming to visit, when a friend suggested she prank her mom with a fake fiancé, the idea was too good to pass up. She never expected Bryce, the resort's gorgeous dive instructor, to volunteer!
Bryce has been in love with Lucy since the day the stunning marine biologist arrived on Sunfish Island. Maybe, if she has to pretend to be in love with him, she'll give him that second glance he's been hoping for.
Will everything turn out all right for the pair? Or will it all turn into a comedy of errors as the staff of the resort throw themselves into fake wedding shenanigans?
Book Details
File Nameher-fake-island-wedding-by-caitlyn-lynch.epub
Original TitleHer Fake Island Wedding (Island Escapes Book 3)
Creator

Caitlyn Lynch

Languageen
IdentifierMOBI-ASIN:B07DFKBTRL
Publisher

Shenanigans Press

Date2018-06-11T16:00:00+00:00
File Size172.327 KB
Table of Content
1. Contents
2. Title Page
3. Copyright Notice
4. Praise From Readers
5. Other Works
6. Chapter One
7. Chapter Two
8. Chapter Three
9. Chapter Four
10. Chapter Five
11. Chapter Six
12. Chapter Seven
13. Chapter Eight
14. Chapter Nine
15. Chapter Ten
16. Chapter Eleven
17. Chapter Twelve
18. Chapter Thirteen
19. Chapter Fourteen
20. Chapter Fifteen
21. Chapter Sixteen
22. Chapter Seventeen
23. Chapter Eighteen
24. Chapter Nineteen
25. Chapter Twenty
26. Author Notes