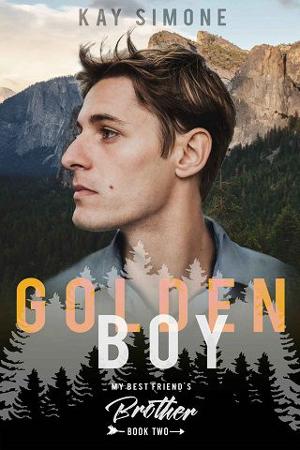 Who knew coming home could be so complicated?
Back from a 19-year absence, Otto has a bevy of big plans in the works. Reese has given him the opportunity to bring positive change to Cheshire–to prove that green is good. But more importantly, Reese has given Otto a chance to win his heart.
Installing solar panels is easy. What's hard is winning his little brother over while planning a date with Reese that will cement Otto in the life of a man who deserves the world. It's time to pull out all the stops and set aside the person in Otto who pushes people away.
If it all works out, maybe his brother Luke will accept that Otto is here to stay.
There's no such thing as too good to be true, right?
For once, Reese is excited for the future. Business at the general store is booming, or as booming as any business in secluded Cheshire can be, and his connection with Otto is growing stronger.
After years of being ground down, Reese's self-confidence is finally making its way to the foreground. If only his best friend Luke could be supportive and happy for him, things might be perfect.
There's just that one pesky detail about falling for Luke's worst enemy: his brother.
Book Details
File Namegolden-boy-by-kay-simone.epub
Original TitleGolden Boy (My Best Friend's Brother Book 2)
Creator

Kay Simone

Languageen
IdentifierMOBI-ASIN:B07SGL55Z8
Publisher

Chewelah Publishing Company

Date2019-05-30T18:30:00+00:00
File Size226.474 KB
Table of Content
1. Copyright
2. Table of Contents
3. Chapter 1
4. Chapter 2
5. Chapter 3
6. Chapter 4
7. Chapter 5
8. Chapter 6
9. Chapter 7
10. Chapter 8
11. Chapter 9
12. Chapter 10
13. About the Author
14. Also by Kay Simone
15. Beau and The Beast
16. The Aftermath
17. You're The One That I Want
18. One Giant Leap
19. The Game Changer
20. The Love Song