Falling for the Enemy by C.M. Steele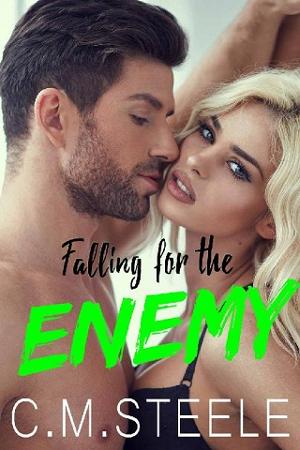 Layla Hendricks has lived a life free of worry since her older brother sacrificed his freedom and youth to care for her. Now in her first year of college, Layla tries to make him proud. That is until she makes a big mistake. It leaves her heartbroken and ashamed. She betrayed her big brother.
John Moriarty just happened to find the woman of his dreams while walking down one of New York City's busy streets. He knows she a lot younger than him, but he knew that nothing compared to the way she made him feel.
Everything was great until he landed back home in Chicago. Then the woman he wanted to be his wife vanished into thin air, leaving him determined to find her and tell him why she pulled a runner.
When he finds her at dinner with his biggest rival, nothing will stop him from taking back what's his. Not even if she's carrying his sleazy, man-whore enemy's baby.
Book Details
File Namefalling-for-the-enemy-by-c-m-steele.epub
Original TitleFalling for the Enemy (Falling Series Book 2)
Creator

C.M. Steele

Languageen
IdentifierMOBI-ASIN:B075MD22V2
Date2017-09-12T18:30:00+00:00
File Size117.274 KB
Table of Content
1. Chapter 1
2. Chapter 2
3. Chapter 3
4. Chapter 4
5. Chapter 5
6. Chapter 5
7. Chapter 6
8. Chapter 7
9. Chapter 8
10. Chapter 9
11. Chapter 10
12. Chapter 11
13. Chapter 12
14. Epilogue