Easy Rider by Adriana French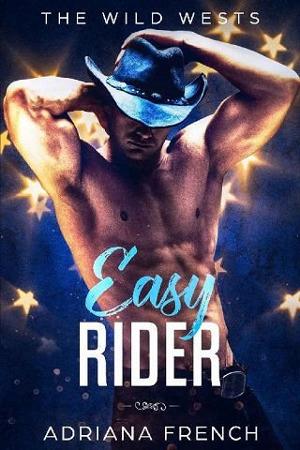 Ryder West is known around these parts as Easy Rider, the best man to break a stallion and turn him into an easy ride. But the ladies love his prowess in the saddle for an entirely different reason, and Ryder's happy to oblige.
Life gets a little complicated for Ryder when the one that got away returns. Emma Lockhart has his blood pumping heat again, and oh, Ryder's happy to give her ride after ride, but this time the ride won't be so easy.
Once he gets her in his saddle again, he never wants her to leave.
File Name:easy-rider-by-adriana-french.epub
Original Title:Easy Rider: Second Chance, Bad Boy Brothers, Cowboy Romance (The Wild Wests Book 2)
Creator:

Adriana French

Language:en
Identifier:MOBI-ASIN:B082RG77CR
Publisher:

Adriana French

Date:2020-03-23T16:00:00+00:00
File Size:172.725 KB
Table of Content
1. Chapter 1
2. Chapter 2
3. Chapter 3
4. Chapter 4
5. Chapter 5
6. Chapter 6
7. Chapter 7
8. Chapter 8
9. Chapter 9
10. Chapter 10
11. Chapter 11
12. Chapter 12
13. Chapter 13
14. Chapter 14