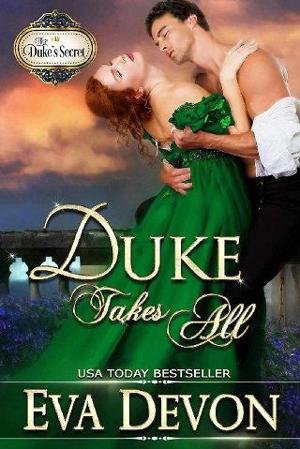 A Duke With A Thousand Secrets
The Duke of Raventon has sworn to never reveal his entire heart and soul to anyone. He has known loss and pain and failure.So much so, that the only way he can make up for the past is in saving everyone he can. When the wild, beautiful Highland lass shows up on his doorstep, he can't turn her away. More so, he will do whatever it takes to ensure her safety and happiness. Even if it means choosing her for his bride. But when his soul longs to know hers and his heart dares to yield, he must choose between all he has ever known as the most mysterious duke in all of Europe or a final chance at love.
A Fiercely Determined Highland Lady
Lady Diana is fleeing her murderous brother and seeking her freedom. Only one man can help her. The mysterious Duke of Raventon. But he is a dark and ominous figure, his name whispered to her on the death bed of her aunt. Still, Diana has no choice but to go to London, knock upon his door, and meet the devil himself. As her aunt promised, the enigmatic duke agrees to keep her safe. She knows she can trust him with her life but when sparks fly, can she trust him with her heart?
Book Details
File Nameduke-takes-all-by-eva-devon.epub
Original TitleDuke Takes All (The Duke's Secret Book 3)
Creator

Eva Devon

Languageen
IdentifierMOBI-ASIN:B07MGQJJT4
Publisher

Eva Devon

Date2018-12-22T18:30:00+00:00
SubjectHistorical Romance,duke,Regency,Rake,Victorian
File Size218.808 KB
Table of Content
1. Title Page
2. Copyright Page
3. For my sons, you are the reason. Always. | Special thanks to: | Patricia, Scott, Judy, and Mallory.