Dirty Deeds by S.E. Jakes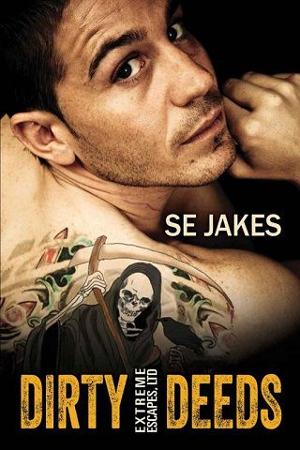 Two seasoned operatives finally meet their match: each other.
Cillian works for the mysterious Special Branch 20: an organization that runs black ops commissioned by the British government. His specialty is deep undercover assignments with virtually no support. He's been alone for so long that he no longer knows anything else.
Mal's also used to being alone. Wanted in several states and even more countries, he's not allowed in the vicinity of any of his former Navy SEAL teammates. And his current assignment is to track Cillian in order to discover the spook's endgame. Except he's no longer sure which one of them is getting played.
Cillian isn't about to let the mission that's consumed him for the past several years crumble because an outsider is poking around where he doesn't belong. But Mal forces his way through Cillian's defenses—and into his heart—exposing a devastating betrayal that could destroy them both.
Book Details
File Namedirty-deeds-by-s-e-jakes.epub
Original TitleDirty Deeds
Creator

Jakes, SE

Languageen
IdentifierMOBI-ASIN:B00HTP1L7K
Publisher

Riptide Publishing

Date2014-01-10T23:00:00+00:00
File Size380.260 KB
Table of Content
1. About Dirty Deeds
2. Chapter 1
3. Chapter 2
4. Chapter 3
5. Chapter 4
6. Chapter 5
7. Chapter 6
8. Chapter 7
9. Chapter 8
10. Chapter 9
11. Chapter 10
12. Chapter 11
13. Chapter 12
14. Chapter 13
15. Chapter 14
16. Chapter 15
17. Acknowledgments
18. Also by SE Jakes
19. About the Author
20. Enjoy this book?