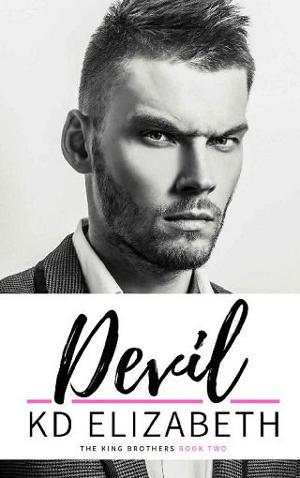 I'm the only man in the King family with red hair. And yes, I have the temper to match. I don't care if I offend people; I'm far too busy running a multimillion dollar farm to worry about sparing someone's delicate little feelings.
When I give an order, I expect everyone to follow it. Period.
That is, everyone apart from Andrea, my bespectacled, baggy-clothes-wearing accountant and one of only two competent employees on this farm. Make that my only competent employee, now that I just fired my beloved foreman for doing something unethical.
I thought I made the right decision in letting him go, but a few hours after his departure, an accident threatens the future of the farm. In order to find a way out of this nightmare, I'll need Andrea's help.
That's never been a problem. Until now. Why? I just walked in on her. Naked. Now I can't stop fantasizing about all the filthy things I want to do to her.
But inappropriate fantasies are fine as long as you don't act on them. Right?
Book Details
File Namedevil-by-k-d-elizabeth.epub
Original TitleDevil (The King Brothers Book 2)
Creator

K.D. Elizabeth

Languageen
IdentifierMOBI-ASIN:B07PJFVYSW
Publisher

Vivre Libre Media

Date2019-03-14T16:00:00+00:00
File Size202.077 KB
Table of Content
1. Title Page
2. Copyright
3. Contents
4. Chapter 1
5. Chapter 2
6. Chapter 3
7. Chapter 4
8. Chapter 5
9. Chapter 6
10. Chapter 7
11. Chapter 8
12. Chapter 9
13. Chapter 10
14. Chapter 11
15. Chapter 12
16. Chapter 13
17. Chapter 14
18. Chapter 15
19. Chapter 16
20. Chapter 17
21. Epilogue
22. Author's Note
23. Special Note about Devil
24. Sneak Peek of Book Three!
25. Chapter One
26. Also by K.D. Elizabeth
27. Acknowledgments
28. About the Author