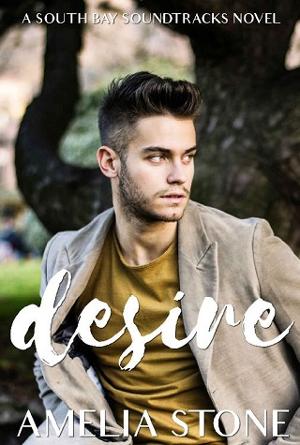 Larkin Michaels has been adrift in an icy sea of grief and guilt for sixteen months, twenty-three days, seven hours, and thirty-two minutes. Ever since her husband died and the bottom dropped out of her life, leaving her body locked down and her heart completely and utterly frozen.
But then her best friend railroads her into a double date to "get her back out there." Much to her surprise, the ice keeping her locked in place begins to thaw, melting into something that almost resembles desire. Suddenly, Larkin finds herself enticed by the idea of exploring that desire.
The only problem? The man currently taking a blow torch to the walls around her heart is not her date.
Graham Morris knows he should not be lusting after Larkin Michaels. Everything from her bag lady wardrobe to the haunted look in her eyes – not to mention her status as his date's best friend – screams "stay away." Problem is, Graham doesn't want to stay away. He wants to draw closer, to be the shoulder she so desperately needs to cry on, the lover who unlocks the passion hidden underneath all those layers of sorrow. He wants to be the man to keep her heart safe for her, for now and always.
But will Larkin let him? Will she finally be able to let go of her first love and see the man in front of her, waiting to be her forever love?
Book Details
File Namedesire-by-amelia-stone.epub
Original TitleDesire (South Bay Soundtracks Book 1)
Creator

Amelia Stone

Languageen
IdentifierMOBI-ASIN:B075S1JSV2
Date2017-11-23T16:00:00+00:00
File Size640.018 KB
Table of Content
1. Title
2. Copyright
3. Dedication
4. Prologue
5. Chapter One
6. Chapter Two
7. Chapter Three
8. Chapter Four
9. Chapter Five
10. Chapter Six
11. Chapter Seven
12. Chapter Eight
13. Chapter Nine
14. Chapter Ten
15. Chapter Eleven
16. Chapter Twelve
17. Chapter Thirteen
18. Chapter Fourteen
19. Chapter Fifteen
20. Chapter Sixteen
21. Chapter Seventeen
22. Chapter Eighteen
23. Chapter Nineteen
24. Epilogue
25. Acknowledgments
26. About the Author
27. Also by Amelia Stone