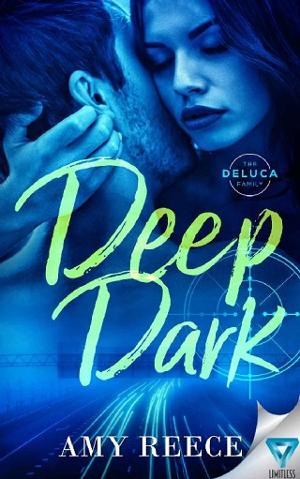 Isabelle DeLuca is capable of juggling her family obligations and her career as co-owner of DeLuca Construction. What she can't do is reveal the huge secret hidden in her past—not even to her best friend or her own mother. But when that mystery man suddenly appears again in the flesh, she's forced to face the truth she's tried so hard to hide. Then, while looking into a lead on a business associate, she stumbles across something big—big enough to get Homeland Security involved—and soon finds herself embroiled in an investigation of possible domestic terrorism. Who knew love—and bookkeeping—could be so hazardous?
Book Details
File Namedeep-dark-by-amy-reece.epub
Original TitleDeep Dark (The DeLuca Family Book 3)
Creator

Amy Reece

Languageen
IdentifierMOBI-ASIN:B0761VL3JS
Publisher

Limitless Publishing LLC

Date2017-10-09T16:00:00+00:00
File Size252.438 KB
Table of Content
1. Chapter One
2. Chapter Two
3. Chapter Three
4. Chapter Four
5. Chapter Five
6. Chapter Six
7. Chapter Seven
8. Chapter Eight
9. Chapter Nine
10. Chapter Ten
11. Chapter Eleven
12. Chapter Twelve
13. Chapter Thirteen
14. Epilogue
15. GET (5) FREE READS EVERY FRIDAY!