Dashboard Lights by Jena Wade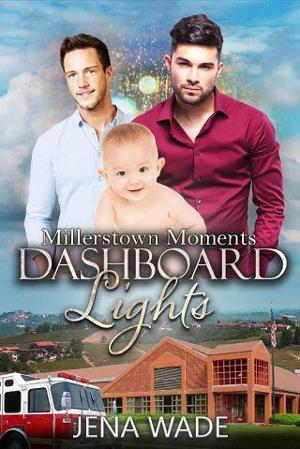 A shattered love…
Six years ago, Oliver fell hard for an Alpha who was supposed to be his forever. He'd always want a happily ever after of his own, but he'd never expected to find it at eighteen.
With a promise that they'd love each other until the end of time, Oliver jumped in head first and came out on the other side with a shattered heart and a baby on the way.
A second chance…
When his Omega ghosted him with no explanation, Philip tried to get on with his life. Unfortunately, love seemed to only strike once for him, so he remained alone.
When Oliver comes back into his life, Philip demands answers. Starting with, whose child is that?
Just as questions are answered and Philip and Oliver begin to trust again, Oliver uncovers secrets that could rip the town apart and put their son in danger.
File Name:dashboard-lights-by-jena-wade.epub
Original Title:Dashboard Lights: An Mpreg Romance (Millerstown Moments Book 1)
Creator:

Jena Wade

Language:en
Identifier:MOBI-ASIN:B07MHFQQ3F
Publisher:

Jena Wade

Date:2019-01-07T16:00:00+00:00
File Size:246.329 KB
Table of Content
1. Table of Contents
2. Title Page
3. Copyright
4. Prologue
5. Chapter One
6. Chapter Two
7. Chapter Three
8. Chapter Four
9. Chapter Five
10. Chapter Six
11. Chapter Seven
12. Chapter Eight
13. Chapter Nine
14. Chapter Ten
15. Chapter Eleven
16. Chapter Twelve
17. Chapter Thirteen
18. Chapter Fourteen
19. Chapter Fifteen
20. Epilogue
21. All Revved Up Sneak Peak
22. Other Titles By Jena Wade
23. About Jena Wade