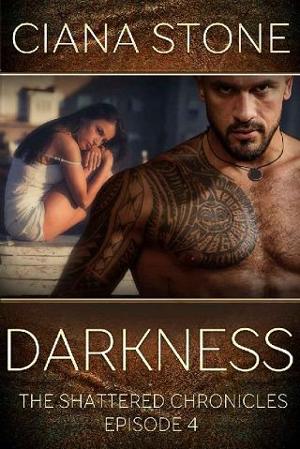 The stakes just got higher, and it looks like loving two men isn't going to work– for any of them. Darkness is growing and there may be no way to stop it.
Morgan doesn't know which way to turn or what to do. As crazy as it is, she's discovered she actually does love two men. But obviously that won't work. Not only do they hate one another but they'll stop at nothing to destroy each other.
Which means she can't fall victim to either of them and their charms. She's going to have to step up and take the lead.
That's a whole lot easier said than done. Keeping Cord from going off the rails is not going to be easy to accomplish. And Victor? She's not sure she could keep him under control even if she could manage such a feat. But at this point it's the only play she has, and she's determined to win this game and set everything right.
Whatever that is.
Book Details
File Namedarkness-by-ciana-stone.epub
Original TitleDarkness: Episode 4 of The Shattered Chronicles
Creator

Ciana Stone

Languageen
IdentifierMOBI-ASIN:B07PF1T56D
Publisher

Original Syn

Date2019-05-05T16:00:00+00:00
File Size278.795 KB
Table of Content
1. Chapter One
2. Chapter Two
3. Chapter Three
4. Chapter Four