Curvy Co-Star by Flora Madison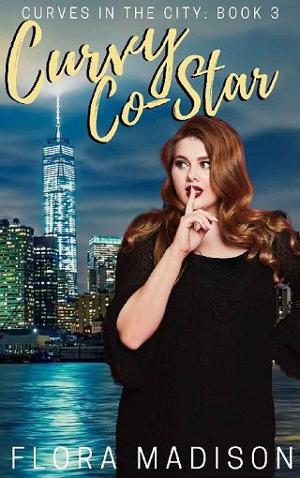 The Curvy Actress and the Alpha Movie Star
Billie:
Never in a million years did I think I'd be working with hunky action star Archer Bain.
Let alone playing his love interest on a TV show.
He's everything I expected him to be, and more.
But with my career about to take off,
And Archer's reputation for dating his co-stars at the front of my brain,
It's best I keep my head down and do the work.
Even though the chemistry between us is palpable.
I owe it to myself and my career.
Besides, the type of man who plays a Viking King in the movies,
Would never fall for a normal woman like me.
Archer:
The minute I see Billie, I know she's the one.
Not only is she the most beautiful woman I've ever seen,
But her talent is undeniable.
She deserves every bit of fame that's coming her way.
I've never believed in love at first sight until I saw Billie.
But I have to respect her choice to put her career first.
She's impossible to resist, so I won't give up on her.
No, I'll simply wait until she's ready to be more than just my co-star.
I'll wait forever if I have to.
Because Billie Wyatt is meant to be more than the leading lady of my TV show.
She's meant to be the leading lady of my life.
File Name:curvy-co-star-by-flora-madison.epub
Original Title:Curvy Co-Star (Curves in the City Book 3)
Creator:

Flora Madison

Language:en
Identifier:MOBI-ASIN:B084SQD6S9
Date:2020-02-12T16:00:00+00:00
File Size:205.964 KB
Table of Content
1. Title Page
2. Copyright
3. Contents
4. Chapter 1
5. Chapter 2
6. Chapter 3
7. Chapter 4
8. Chapter 5
9. Chapter 6
10. Chapter 7
11. Chapter 8
12. Epilogue: Billie
13. Also by Flora Madison
14. Thanks for Reading!