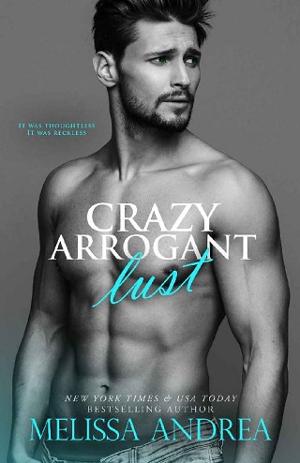 I DESPISED REED PIERCE
He was a cocky, egotistical smooth talker, who thought he was God's gift to the law.
But I know the real reason he wins so many cases, and it has more to do with
those PERSUADING green eyes than his fancy law degree.
Not that I can BLAME the jury.
I was once on the receiving end of that PERFECTLY TILTED SMIRK and deceiving charm,
and I learned the hard way not to TRUST him.
Now, a year later, it's a virtual TUG-O-WAR in the courtroom, and I refuse to fall for his witty banter and flirty smiles again. I was DETERMINED to show the ARROGANT PLAYBOY that he messed with the wrong women.
Only, the joke was on me, and a drunken night of hot, MIND-NUMBING sex has turned my world upside down.
One bottle. One dare. One night.
Book Details
File Namecrazy-arrogant-lust-by-melissa-andrea.epub
Original TitleCrazy Arrogant Lust
Creator

Melissa Andrea

Languageen
IdentifierMOBI-ASIN:B07G85QGGS
Date2018-08-05T16:00:00+00:00
File Size344.295 KB