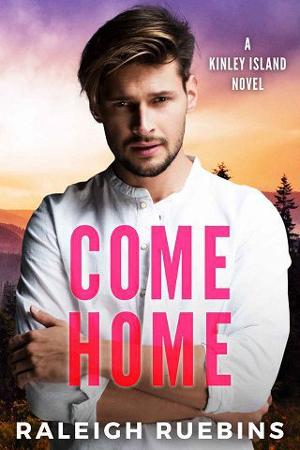 Gavin:
Hunter is my best friend. Nothing more.
Sure, he's a hot, charming, scatterbrained little ball of perfect, and he protected me when I needed it most. But to him, I'm just an old friend. I moved to the city long ago to try to forget that I'm a little bit completely in love with him. But when work pulls me back to our small island hometown, it's like stepping into a time machine to ten years ago.
Suddenly, Hunter is my entire world again. His eyes, his lips, his mischievous smile. He's ten times more irresistible, and a million times more trouble.
He doesn't think anything of it when he kisses me one late summer night. Forbidden for years, and now he's right in my lap.
To him, it's just reckless fun. But I'm done for.
Because he's the only thing that feels like home.
Hunter:
Ever since Gavin became a successful hot shot in the city, he felt more like a stranger than my best friend. Where was the shy, sweet guy I used to stick up for in school? The person who could tell me anything?
Now he's swooped back into our hometown, threatening to change the island forever. But we like our small town just the way it is. I should be fighting against Gavin and everything his company wants to do.
…But I'm no good at "should." Instead, I end up with my lips on his.
…And then pulling him into bed.
And God, now I only want more.
Everyone in town tells me to stay away, but Gavin hits a spot that no one else has. A little secret, wicked-hot fun with a friend never hurt anything. Right?
Book Details
File Namecome-home-by-raleigh-ruebins.epub
Original TitleCome Home
Creator

Ruebins, Raleigh

Languageen
Identifier1323961871
Date2019-06-09
File Size1.454 MB
Table of Content
1. Title Page
2. Copyright
3. Contents
4. 1. Hunter
5. 2. Gavin
6. 3. Hunter
7. 4. Gavin
8. 5. Hunter
9. 6. Gavin
10. 7. Hunter
11. 8. Gavin
12. 9. Hunter
13. 10. Gavin
14. 11. Hunter
15. 12. Gavin
16. 13. Hunter
17. 14. Gavin
18. 15. Hunter
19. 16. Gavin
20. Epilogue
21. Thank you!
22. Sneak Peek
23. More from Raleigh Ruebins
24. Social Media