Code of Love by Sharon Cummin
no ratings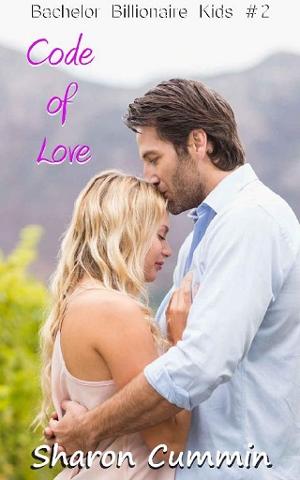 Julie was graduating from college, and since she was just a little girl, she'd known exactly where that day would lead her. It would take her back home to work at the company her father had built, the one she'd dreamt her whole life of taking over. There was only one problem with her plan. It wasn't her that he saw replacing him at the head of the company. It was her brother, the same brother that wanted nothing to do with the business.
Julie was in her very last class when she met Cody for the first time. He was her father's biggest competition, the only one that could take her dad from his spot at number one. She'd heard so many things about him, and not one of them were good. Then he opened his mouth to speak, and she was blown away. He didn't sound like a joke at all. Instead, he sounded like someone that knew exactly what he was talking about, and Julie couldn't get him out of her mind. Was he really the man her father had made him out to be, or was he someone completely different?
When Cody showed up again, Julie had a decision to make.
Would she stay loyal to her father, the one who never saw her as enough, or would she take a chance on Cody, the enemy, and get to know him for the man he really was?
Both choices were a gamble.
One could end in constant disappointment, but the other could tear her entire world apart.
Would she risk everything for a man who had the potential to be exactly who her father said he was?
File Name:code-of-love-by-sharon-cummin.epub
Original Title:Code of Love (Bachelor Billionaire Kids #2)
Creator:

Sharon Cummin

Language:en
Identifier:MOBI-ASIN:B07FPC2VK7
Publisher:

UNKNOWN

Date:2018-07-30T16:00:00+00:00
File Size:267.071 KB
Table of Content
1. Table of Contents
2. Bachelor Billionaire Family Tree
3. Prologue
4. Chapter 1
5. Chapter 2
6. Chapter 3
7. Chapter 4
8. Chapter 5
9. Chapter 6
10. Chapter 7
11. Chapter 8
12. Chapter 9
13. Chapter 10
14. Chapter 11
15. Chapter 12
16. Chapter 13
17. Chapter 14
18. Chapter 15
19. Chapter 16
20. Chapter 17
21. Chapter 18
22. Chapter 19
23. Chapter 20
24. Chapter 21
25. Chapter 22
26. Chapter 23
27. Chapter 24
28. Chapter 25
29. Chapter 26
30. Chapter 27
31. Chapter 28
32. Chapter 29
33. Chapter 30
34. Chapter 31
35. Chapter 32
36. Chapter 33
37. Chapter 34
38. Chapter 35
39. Working on My Brother's Best Friend
40. Contact Information: