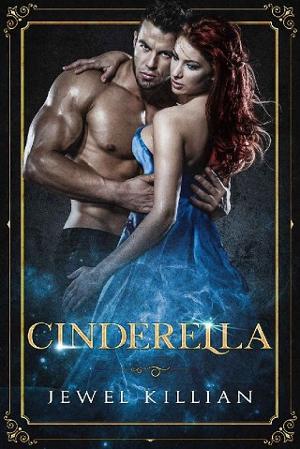 "I got what I came for," I said savoring the maître d's horrified expression as the images my words summoned played across his face. The tips of his ears turned red as he did a quick about face and scurried off.
"What have I done?" Ella leaned against the door frame of the coat closet we'd just defiled. Rather creatively, I'm not too modest to say.
A backpack full of textbooks, ill-fitting thrift store clothes, it wasn't hard to piece together why she was upset. Ella was trying to pay her way through college and she'd just lost her only source of income. Because of me and what I'd done to her in that coat closet.
But Ella didn't have to worry about anything. Her life was about to change. I'd make sure of it. Right after I showed her what a real Dom could make her feel.
Book Details
File Namecinderella-by-jewel-killian.epub
Original TitleCinderella (Once Upon a Happy Ever After Book 1)
Creator

Jewel Killian

Languageen
IdentifierMOBI-ASIN:B074XDYMX9
Date2017-08-27T16:00:00+00:00
File Size225.365 KB
Table of Content
1. Title Page
2. Cinderella
3. Chapter One
4. Chapter Two
5. Chapter Three
6. Chapter Four
7. Chapter Five
8. Chapter Six
9. Chapter Seven
10. Chapter Eight
11. Chapter Nine
12. Chapter Ten
13. Chapter Eleven
14. Chapter Twelve
15. Chapter Thirteen
16. Beauty and the Beast