Chasing Eve by K.J. Dahlen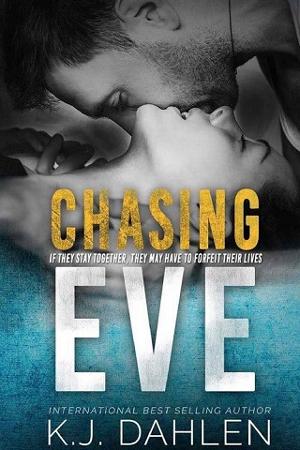 During a blizzard, Chase Rivers discovers a woman in a car wreck and he takes her home. As he wonders who she is, the local Sheriff pays him a visit. Seems she has committed murder and is dangerous. Chase doubts this and decides to keep her until the truth can be discovered.
Only Chase ends up discovering that he wants to keep her forever.
Eve doesn't remember anything when she first awakes and sees this magnificent man who takes care of her and waits for her to remember. She is so drawn to him but until she knows for sure if she has committed murder, she cannot move forward with her life.
Only… fate moves them both toward something dangerous and explosive as someone truly evil is… Chasing Eve.
Book Details
File Namechasing-eve-by-k-j-dahlen.epub
Original TitleChasing Eve
Creator

K.J. Dahlen

Languageen
IdentifierMOBI-ASIN:B07BH556ZC
Date2018-03-13T16:00:00+00:00
File Size1003.739 KB