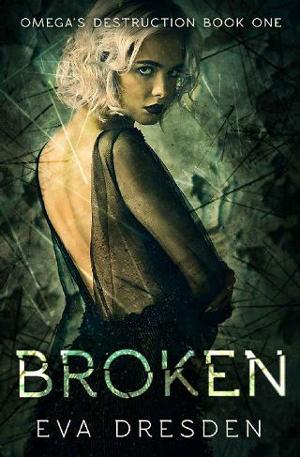 Quinn struggles in a world where Omegas are viewed as less than nothing and Alphas reign supreme. She scrapes by one day at a time, selling the illusion of sex with trays full of drinks.
Until Tobias Kahler appears, ruining everything. Ruining her.
Taken by an Alpha who will not be denied, she fights to keep her sanity and herself alive. Broken, she's forced to endure untold evil.
For the spark of hope buried under all of the pain, she'll do a lot more than that.
Book Details
File Namebroken-by-eva-dresden.epub
Original TitleBroken (Omega's Destruction Book One): A Dark M/F Omegaverse Romance
Creator

Eva Dresden

Languageen
IdentifierMOBI-ASIN:B07TT7HFC5
Date2019-07-17T16:00:00+00:00
File Size267.088 KB
Table of Content
1. Title Page
2. Copyright
3. Dedication
4. Chapter 1
5. Chapter 2
6. Chapter 3
7. Chapter 4
8. Chapter 5
9. Chapter 6
10. Chapter 7
11. Chapter 8
12. Chapter 9
13. Chapter 10
14. Chapter 11
15. Chapter 12
16. Chapter 13
17. Chapter 14
18. Chapter 15
19. Chapter 16
20. Chapter 17
21. Excerpt