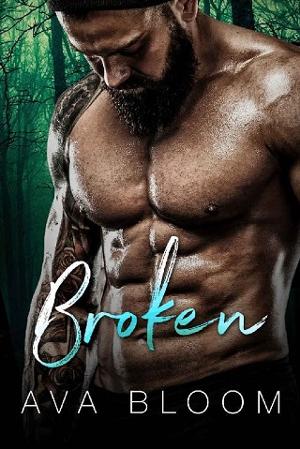 Connor
Growing up in Lake Tahoe was the best. A small mountain town, great people, full of life with so much to do that you never got bored.
I had it all. But I needed more, and after high school decided to join the military.
After my tour, I chose to come back to the town I loved so much.
I thought I fell in love but ended up falling for the wrong woman.
We did manage to have two wonderful kids together though that mean the world to me. She knew this, and after catching her cheating, she decided to hit me where it hurts the most and take the kids from me.
She will not get away with this though, I am going to call my former high school sweetheart Payton, who rumour has it, is one of the best lawyers around!
Seeing her will be tough though, I broke her heart when I left for the military. An action I still regret to this day, next to my kids she is the best thing that ever happened to me.
I hope she can forgive me.
Book Details
File Namebroken-by-ava-bloom.epub
Original TitleBroken
Creator

Ava Bloom

Languageen
IdentifierMOBI-ASIN:B07H9WCNCK
Date2018-09-11T16:00:00+00:00
File Size250.451 KB
Table of Content
1. Title Page
2. Copyright
3. Contents
4. 1. Payton
5. 2. Connor
6. 3. Payton
7. 4. Payton
8. 5. Connor
9. 6. Payton
10. 7. Connor
11. 8. Payton
12. 9. Payton
13. 10. Connor
14. 11. Payton
15. 12. Connor
16. 13. Payton
17. Epilogue
18. More by Ava Bloom
19. Join the Club
20. Brazen - Preview