Beyond Heat by Ashley Logan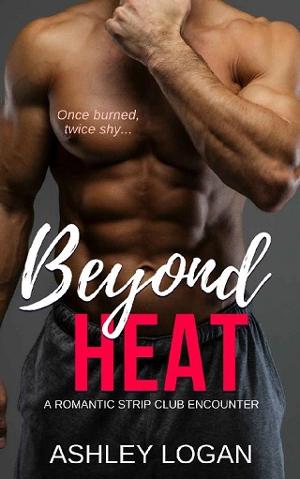 Two strippers, some sizeable secrets and a lick of paint.
Scarlett Warner is a pain in Bruno Jackson's ass. She's gorgeous, and feisty, and she hates his guts because he's a complete jerk to her. If she knew how he really felt about her, she'd run for the hills, or worse – she'd come after him.
If they stopped arguing for five minutes, he'd do something stupid like kiss the pants off her and leave her begging for more. As much as he'd like to, Bruno can't give her more – and if she found out why, this fallen soldier probably wouldn't stand a chance.
When Bruno accidentally drops his guard on stage, Scarlett's insatiable curiosity sparks to life, causing temperatures to soar, and tempers to flare.
Will two scarred people risk getting burned by the heat that's building between them?
Book Details
File Namebeyond-heat-by-ashley-logan.epub
Original TitleBeyond Heat (The Beyond Series Book 2)
Creator

Ashley Logan

Languageen
IdentifierMOBI-ASIN:B07DTB56CN
Publisher

KDL Publishing

Date2018-06-28T16:00:00+00:00
File Size349.632 KB
Table of Content
1. Title Page
2. Copyright Page
3. Dedication
4. CHAPTER ONE
5. CHAPTER TWO
6. CHAPTER THREE
7. CHAPTER FOUR
8. CHAPTER FIVE
9. CHAPTER SIX
10. CHAPTER SEVEN
11. CHAPTER EIGHT
12. CHAPTER NINE
13. CHAPTER TEN
14. CHAPTER ELEVEN
15. CHAPTER TWELVE
16. CHAPTER THIRTEEN
17. CHAPTER FOURTEEN
18. CHAPTER FIFTEEN
19. CHAPTER SIXTEEN
20. CHAPTER SEVENTEEN
21. CHAPTER EIGHTEEN
22. CHAPTER NINETEEN
23. CHAPTER TWENTY
24. CHAPTER TWENTY-ONE
25. CHAPTER TWENTY-TWO
26. CHAPTER TWENTY-THREE
27. CHAPTER TWENTY-FOUR
28. CHAPTER TWENTY-FIVE
29. CHAPTER TWENTY-SIX
30. CHAPTER TWENTY-SEVEN
31. HEY AWESOME READER!
32. BEYOND TOUCHED | The Story of Alexa Carrington and Damon Shermansky
33. About the Author