Bad Boy Boss by Melissa Devenport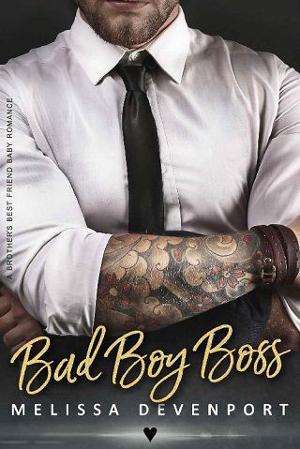 I kissed my brother's best friend. Once.
10 years ago. Then he vanished. No second chance.
I can't believe my eyes. It's Drake Powers!
I'm still angry. Well, this is going to be awkward…
I remember him as the bad boy. A savage.
Look at him now. Tall, gorgeous and muscular.
A crisp tailored suit. He oozes success.
How do I kick my past in the a$$?
How do I regain the sexy confidence I once had?
I have made some BAD decisions in my life.
Like really bad. He is nothing like Drake.
A psychopath. Now looking for me.
Drake Powers is a powerful man today.
His tattoos and scars are reminders of the old days.
I wonder if he's still thinking about me.
Too much to hope for? Why did he disappear?
I feel both excited and a bit scared.
File Name:bad-boy-boss-by-melissa-devenport.epub
Original Title:Bad Boy Boss: A Brother's Best Friend Baby Romance
Creator:

Melissa Devenport

Language:en
Identifier:MOBI-ASIN:B083Z3RZN6
Publisher:

Perfect Harmony Publications

Date:2020-01-15T16:00:00+00:00
File Size:209.768 KB