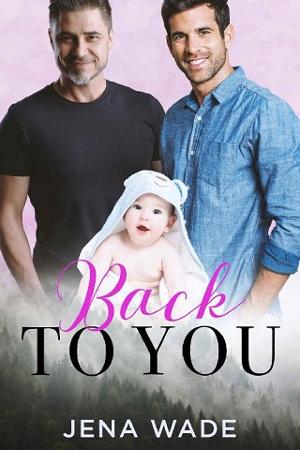 Victor Docimo loved his mate more than anything, and he's worked hard to provide Charles with the life that he deserved. He's strived to be the Alpha that his own Father was not.
Charles spent the last twenty-six years mated to his perfect Alpha. He raised their son and managed their home. He's tried to provide his Alpha with a family, despite the fact that he can't have more children. After seeing Victor with another Omega, he begins to wonder if he's enough.
Now, the two of them must face their greatest challenge yet, something that shouldn't be possible: a broken bond.
File Name:back-to-you-by-jena-wade.epub
Original Title:Back To You (Directions Book 3)
Creator:

Jena Wade

Language:en
Identifier:MOBI-ASIN:B07FXNV5MS
Date:2018-07-24T16:00:00+00:00
File Size:132.588 KB
Table of Content
1. Prologue
2. Chapter One
3. Chapter Two
4. Chapter Three
5. Chapter Four
6. Chapter Five
7. Chapter Six
8. Chapter Seven
9. Chapter Eight
10. Chapter Nine
11. Chapter Ten
12. Mpreg Titles by Jena Wade
13. Contemporary Titles by Jena Wade
14. Jena Wade