Back To You by Elena M. Reyes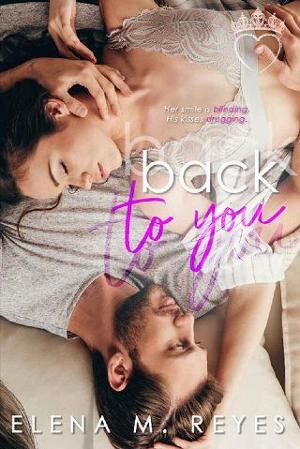 Her smile is blinding. His kisses drugging.
Mila Alexander is on summer break when she literally bumps into the man of her dreams.
Nick Adams promises far more than he should, and it all comes with a catch: to wait for him.
His contract is airtight, and the commitment to a charity close to his heart must come first, leaving her little to no choice. However, life is full of broken promises, moments in time that no one can predict—and he'll fight like hell to come back. To hold her once more.
She is his, and he is hers.
File Name:back-to-you-by-elena-m-reyes.epub
Original Title:Back To You (Sweet, Safe, & Sexy AF Romances Book 2)
Creator:

Elena M. Reyes

Language:en
Identifier:MOBI-ASIN:B07MLZKBSD
Publisher:

Elena M. Reyes

Date:2019-01-07T16:00:00+00:00
File Size:373.392 KB
Table of Content
1. one
2. two
3. three
4. four
5. five
6. six
7. seven
8. eight
9. nine
10. ten
11. eleven
12. twelve
13. thirteen
14. fourteen
15. epilogue #1
16. epilogue #2