Back to Black by Katerina Winters
no ratings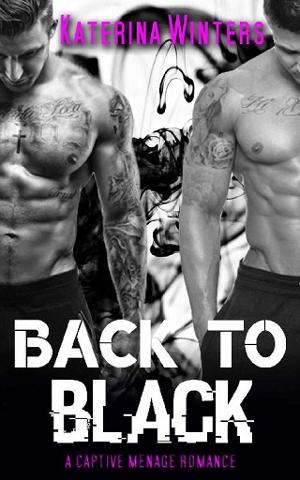 Stalked by two men she trusted. Stolen in the dead of night, forced to submit to her captors.
Obsession
College student, Everly Pengram, was trying to turn her life right side up again. Heartbroken, pregnant, and alone in a new town, Everly just wanted a fresh start.
Abducted
Lured by her smile and driven by need, two brothers will stop at nothing to have her. It was supposed to be a simple bank robbery, get in and get out. With one look at her, plans changed. After years of searching, they finally found the perfect woman, and they weren't going to let her get away.
Enslaved
Ensnared by their strong, gentle hands, they demanded everything from Everly. Taking her freedom and forcing her submission, the two tyrants would stop at nothing until they claimed her heart.
File Name:back-to-black-by-katerina-winters.epub
Original Title:Back to Black: A captive ménage romance
Creator:

Katerina Winters

Language:en
Identifier:MOBI-ASIN:B07F2ZZJBP
Publisher:

UNKNOWN

Date:2018-09-07T16:00:00+00:00
File Size:234.862 KB
Table of Content
1. Text copyright © 2018 by Katerina Winters
2. Cover Design by J. Herb
3. Back to Black
4. Chapter 1
5. Chapter 2
6. Chapter 3
7. Chapter 4
8. Chapter 5
9. Chapter 6
10. Chapter 7
11. Chapter 8
12. Chapter 9
13. Chapter 10
14. Chapter 11
15. Chapter 12
16. Chapter 13
17. Chapter 14
18. Chapter 15
19. Chapter 16
20. Chapter 17
21. Both men groaned in memory.
22. Epilogue
23. From the Author:
24. © Instagram: @katerina_winters