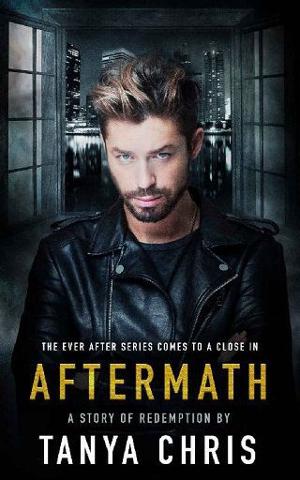 Once upon a time, Casey flirted with a pretty boy at a bar, and that changed everything. Recently released from jail, he's starting to rebuild without the family who raised him to hate himself. He's got a new job, a room at his aunt's, and community service hours at an LGBTQIA community center. But his biggest challenge is figuring out how to live as the one thing his father and brother drilled into him he could never be: a gay man.
Once upon a time, Brooks was a confident Dom with a particular taste for bigger men. But since his run-in with a dangerous homophobe, he's lost his touch. Big, buff guys are hot but scary, and hurting people isn't as much fun as it used to be.
Until he meets Casey, the big guy with the problematic past. Casey's willing to do anything, but does his submission stem from healthy kink or from an unhealthy need to be punished? And is Brooks doling out release or revenge? Two people who share a past as violent as theirs could never fall in love. Unless, somewhere in the aftermath, there's forgiveness.
Content warning: internalized homophobia, homophobic language, and references to homophobic hate crimes that have occurred in the past
File Name:aftermath-by-tanya-chris.epub
Original Title:Aftermath (Ever After Book 3)
Creator:

Tanya Chris

Language:en
Identifier:MOBI-ASIN:B07SQ3GHGH
Publisher:

Tanya Chris Publishing

Date:2019-06-26T16:00:00+00:00
File Size:516.708 KB
Table of Content
1. Prologue Casey
2. Chapter 1 Casey
3. Chapter 2 Brooks
4. Chapter 3 Casey
5. Chapter 4 Brooks
6. Chapter 5 Casey
7. Chapter 6 Brooks
8. Chapter 7 Casey
9. Chapter 8 Brooks
10. Chapter 9 Casey
11. Chapter 10 Brooks
12. Chapter 11 Casey
13. Chapter 12 Brooks
14. Chapter 13 Casey
15. Chapter 14 Brooks
16. Chapter 15 Casey
17. Chapter 16 Brooks
18. Chapter 17 Casey
19. Chapter 18 Brooks
20. Chapter 19 Casey
21. Chapter 20 Brooks
22. Chapter 21 Casey
23. Chapter 22 Brooks
24. Chapter 23 Casey
25. Chapter 24 Brooks
26. Epilogue Casey
27. Thank You!