Accidentally Met Her by Lauren Wood
no ratings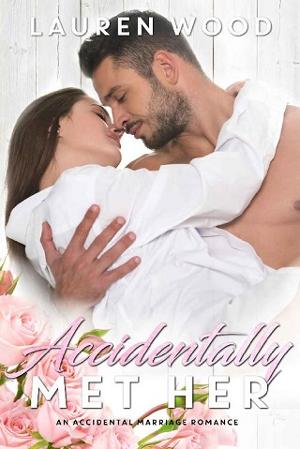 "Las Vegas was the place to get hitched."
That wasn't something I thought about. Marriage.
Then I met Candy, a beautiful redhead with a svelte body.
I knew I had to have her. I had to make her mine.
One taste of her sweet lips and then I made her scream my name.
I woke up to an empty bed, her wedding ring in the sheets.
Our marriage wasn't real.
I let her go, knowing that she would come back to me.
When she did, Candy belonged to someone else.
But I don't lose.
And I'm not giving her up without a fight.
I married her and now she's mine for good.
Her and my baby that she was carrying.
File Name:accidentally-met-her-by-lauren-wood.epub
Original Title:Accidentally Met Her: An Accidental Marriage Romance
Creator:

Lauren Wood

Language:en
Identifier:MOBI-ASIN:B07JVB2V7Y
Date:2018-10-07T16:00:00+00:00
Subject:bad boy romance,Accidental Marriage Romance,women's fiction,New Adult Romance,alpha male,Romance,contemporary romance
File Size:381.727 KB
Table of Content
1. © Copyright 2018 – All rights reserved.
2. Prologue
3. Chapter 1
4. Chapter 2
5. Chapter 3
6. Chapter 4
7. Chapter 5
8. Chapter 6
9. Chapter 7
10. Chapter 8
11. Chapter 9
12. Chapter 10
13. Chapter 11
14. Chapter 12
15. Chapter 13
16. Chapter 14
17. Chapter 15
18. Chapter 16
19. Chapter 17
20. Chapter 18
21. Chapter 19
22. Chapter 20
23. Chapter 21
24. Chapter 22
25. Chapter 23
26. Chapter 24
27. Chapter 25
28. Chapter 26
29. Chapter 27
30. Chapter 28
31. Chapter 29
32. Chapter 30
33. Chapter 31
34. FIRST LOVE (SAMPLE)
35. A NOTE FROM THE AUTHOR