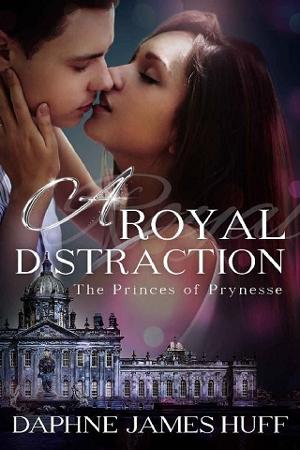 You are royally invited to read…
A new adult romance series set in the fictional kingdom of Prynesse.
Main import: bankers and caviar.
Main export: sexy blue-blooded nobility
Three royally hot princes, three steamy stories, no clumsy curtseying commoners.
Lady Alix of Neunesse, has one thing on her mind after graduating from college: chasing her dream of becoming a doctor, which she hopes will take her far away from the tiny Kingdom of Prynesse and the catty court that she hates. But an unexpected summer fling with a prince threatens to derail everything that she's worked so hard to achieve.
Duncan is happy in his role as second in line to the throne — it comes with all of the fun and none of the pressure. His is an easy life, planned almost entirely by others, and free from difficult decisions. Falling for Alix, though, means that he's finally faced with a tough choice: Should he fight for her to stay, knowing that she'd never be happy with a life as a Princess of Prynesse? Or let her leave and confront the pain that he's been avoiding all these years?
Book Details
File Namea-royal-distraction-by-daphne-james-huff.epub
Original TitleA Royal Distraction (Princes of Prynesse Book 1)
Creator

Daphne James Huff

Languageen
IdentifierMOBI-ASIN:B07BSCMPGQ
Date2018-05-14T16:00:00+00:00
File Size314.202 KB
Table of Content
1. Copyright
2. Dedication
3. Table of Contents
4. Chapter 1
5. Chapter 2
6. Chapter 3
7. Chapter 4
8. Chapter 5
9. Chapter 6
10. Chapter 7
11. Chapter 8
12. Chapter 9
13. Chapter 10
14. Chapter 11
15. Chapter 12
16. Chapter 13
17. Chapter 14
18. Chapter 15
19. Chapter 16
20. Chapter 17
21. Chapter 18
22. Chapter 19
23. Chapter 20
24. Chapter 21
25. Chapter 22
26. Chapter 23
27. Chapter 24
28. Chapter 25
29. Chapter 26
30. Chapter 27
31. Chapter 28
32. Epilogue
33. Thank you for reading!
34. Acknowledgments
35. About Daphne James Huff
36. Also by Daphne James Huff
37. A Royal Decision Preview
38. Chapter 1
39. Chapter 2
40. Chapter 3
41. Keep Reading