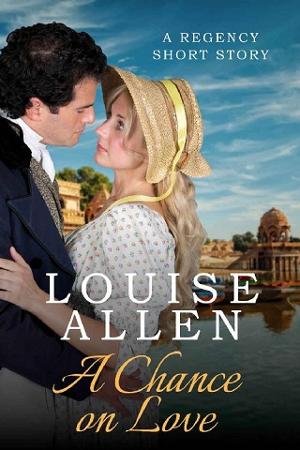 Betrayed, hurt – can India's clear light give her the courage to reach for love again?
1809 and Lady Joanna Holt arrives in Calcutta leaving scandal behind her – and determined to sail right back again the moment she can find a ship. But circumstances mean Joanna has to spend the day with her reluctant guide, Sir Alexander Darvell.
The attraction between them grows in the heat and colour of the city but he has suffered a great loss. If Joanna can find the words to reach him will Alex have the courage to take a second chance on love?
Book Details
File Namea-chance-on-love-by-louise-allen.epub
Original TitleA Chance On Love: A Regency short story
Creator

Louise Allen

Languageen
IdentifierMOBI-ASIN:B07GL3NPGB
Publisher

Hilton & Haystaff

Date2018-08-31T16:00:00+00:00
File Size83.091 KB