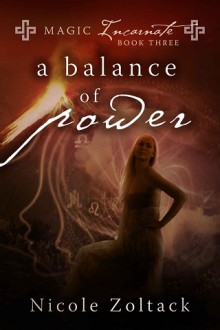 It's not every day you accidentally open a portal to Hell on earth.
Crystal Wynter just wanted to free her reincarnated self from the clutches of the witch who was sacrificed to bring her into the world as the embodiment of magic in her first life. She couldn't have predicted the effects it would have, and now, demons are hellbent on destroying her town and the rest of the world.
All of her second life, Crystal has been without her magic, except for the ability to shift into a creature and a strange connection to both life and death. If she can't find a way to return to her old self and become magic incarnate again, the apocalypse will actually happen this time.
Magic has never been more vital.
Book Details
File Namea-balance-of-power-magic-incarnate-3-by-nicole-zoltack.epub
Original TitleA Balance of Power
Creator

Nicole Zoltack

Languageen
IdentifierMOBI-ASIN:71831dac-9ba8-493c-b97e-2b8b664332b0
Date2016-07-04T23:00:00+00:00
File Size268.864 KB
Table of Content
1. A Balance of Power Title Page
2. Other Works
3. Summary
4. Book Start
5. About the Author