Working With The Enemy by Amanda Horton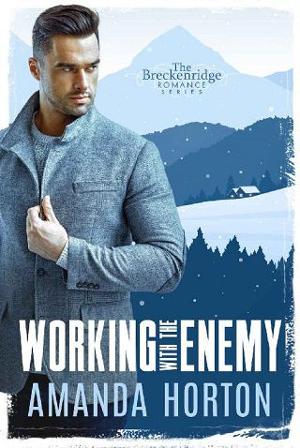 Melinda Bailey doesn't know that her "fresh start" involves her high school crush—and nemesis—Chris Bates
Hot snowboarder.
Insufferable jerk.
And now… her boss.
Melinda
Chris Bates.
One kiss paved the path of competition and hatred.
Arrogant and conceited, a playboy in every sense, he became the one man who got under my skin with his charming good looks, intelligence, and talent. He was a snowboarding god, but of course, he didn't prefer the big leagues because he liked to have fun.
We fought in every way until he moved away from the city.
Life went on, and my life got entangled with a man who ended up being a conman. Between my absent father and rumors, I needed to get out of this town.
What were the chances it led right back to Chris Bates?
He was everything I didn't need right now. I left my bad decisions behind. I started over, and Chris couldn't be a part of that.
But life kept throwing us together.
And I wanted to give in.
File Name:working-with-the-enemy-by-amanda-horton.epub
Original Title:Working With The Enemy
Creator:

Amanda Horton

Language:en
Identifier:MOBI-ASIN:B08437N8KM
Date:2020-01-20T16:00:00+00:00
File Size:244.097 KB