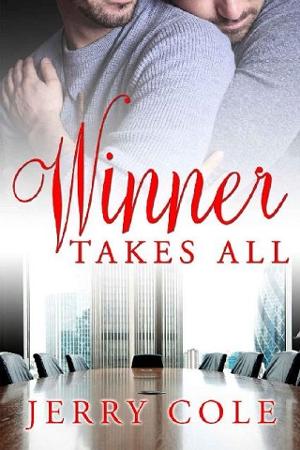 Harley Cruz doesn't want any trouble. All that he wants is to be left alone while he works to get the promotion to regional sales manager. He makes good money as a salesclerk at Frame, Set & Match, but it's not enough to be able to adopt his little sister. As if that wasn't enough to worry about, Harley has to deal with Dante, a competitive rival and sales clerk that wants to take over the job that Harley has worked so hard for.
Dante Meschlov never expected that he would have to work in a furniture store when his father owns one of the most successful companies in the city. After his father's faith in him starts to wane, however, Dante believes that the easiest way to impress him is by climbing up the ranks of his sales job at Frame, Set & Match. It would all be going well if it wasn't for Harley Cruz, who somehow seems to get a promotion despite Dante believing that he's more deserving of it. Being a gorgeous hottie is irrelevant. As long as Harley is a soulless ambitious automaton, Dante doesn't want to have anything to do with him. Especially because he thinks that Harley would go very far just to be able to secure that promotion.
Harley and Dante do their best to avoid each other but that turns impossible when their manager gives them a joint corporate sales assignment. They have to learn to get over the animosity they feel for each other while trying to compete for a promotion. While trying to navigate the tricky world of sales, Dante starts to realize that there's more to Harley than meets the eye and Harley soon notices that he doesn't just dislike Dante, but he has a lot of other feelings for him, which complicates things.
The two of them will have to learn to put aside years of bitterness before they can find something in each other that they never expected—true love.
Book Details
File Namewinner-takes-all-by-jerry-cole.epub
Original TitleWinner Takes All
Creator

Jerry Cole

Languageen
IdentifierMOBI-ASIN:B0735KCFST
Date2017-06-21T23:00:00+00:00
File Size269.547 KB
Table of Content
1. Table of Contents
2. Chapter One
3. Chapter Two
4. Chapter Three
5. Chapter Four
6. Chapter Five
7. Chapter Six
8. Chapter Seven
9. Chapter Eight
10. Chapter Nine
11. Chapter Ten
12. Chapter Eleven
13. Chapter Twelve
14. Chapter Thirteen
15. Chapter Fourteen
16. Chapter Fifteen
17. Chapter Sixteen
18. Chapter Seventeen
19. Chapter Eighteen
20. Chapter Nineteen
21. Chapter Twenty
22. Chapter Twenty-One
23. Chapter Twenty-Two
24. Chapter Twenty-Three
25. Epilogue