Wet and Wild by Olivia T. Turner
no ratings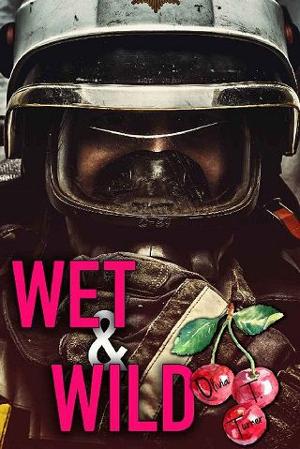 "Right after I put out this fire, I'll come home and put out yours."
I'm kicking down doors, looking for people trapped inside this burning building when I kick down apartment 307.
What greets me is an angel lying on her bed and giving me a show.
She has headphones on and her eyes closed so she doesn't notice me watching her.
Needing her. Obsessing over her.
She's too innocent and pure for what I have planned, but I can't help it.
It's beyond me now. My obsession is growing within me like a wildfire that can't be stopped
It's a fireman's job to put out the flames and that includes her's.
But first, I'm going to stoke the fire within her until it's burning and growing into a wild inferno that only I can put out.
And I definitely won't be putting any protection on this big hose when we get wet and wild!
File Name:wet-and-wild-by-olivia-t-turner.epub
Original Title:Wet and Wild
Creator:

Olivia T. Turner

Language:en
Identifier:MOBI-ASIN:B07NSWCR94
Publisher:

Olivia T. Turner

Date:2019-03-26T16:00:00+00:00
File Size:381.368 KB
Table of Content
1. Title Page
2. Contents
3. Copyright
4. Come and join my private Facebook Group!
5. Become Obsessed with OTT
6. About
7. Dedication
8. Chapter 1
9. Chapter 2
10. Chapter 3
11. Chapter 4
12. Chapter 5
13. Chapter 6
14. Chapter 7
15. Chapter 8
16. Chapter 9
17. Chapter 10
18. Chapter 11
19. Epilogue
20. Epilogue
21. Epilogue
22. Don't be shy. Come Follow Me…
23. Guarding Her Body