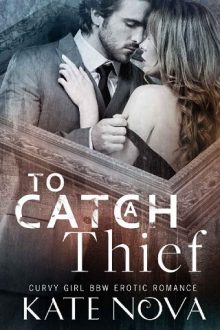 The curvy single, Jenna Anderson, isn't just a sassy BBW, but as a lab geek, specializing in detecting art forgeries, she's also as smart as a whip. That is, until she loses her mind to the devilishly handsome billionaire, Riley Storm.
How can such a bad boy, flip a good girls world upside down with just the curve of his lips?
Jenna's employer suspects Riley of forgery, but why would a powerful billionaire resort to replicating Veneer art?
Riley Storm has it all: insane sex appeal, charm and power. The only thing he doesn't have is Jenna, but if you ask him, that's about to change.
Note To Readers: This is an erotic romance story featuring a BBW heroine with sass, and a gorgeous Alpha billionaire intent on making her his forever.
Book Details
File Nameto-catch-a-thief-by-kate-nova.epub
Original TitleTo Catch A Thief (BBW Billionaire Bad Boy Romance): Billionaire BBW Romance
Creator

Kate Nova

Languageen
IdentifierMOBI-ASIN:B01LW8VJI2
Publisher

Sassy Publishing

Date2016-09-15T21:00:00+00:00
File Size196.458 KB
Table of Content
1. Chapter One
2. Chapter Two
3. Chapter Three
4. Chapter Four
5. Chapter Five
6. Chapter Six
7. Chapter Seven
8. Chapter Eight
9. Chapter Nine
10. Chapter Ten
11. Epilogue
12. About The Author
13. Join Kate's Newsletter Now!