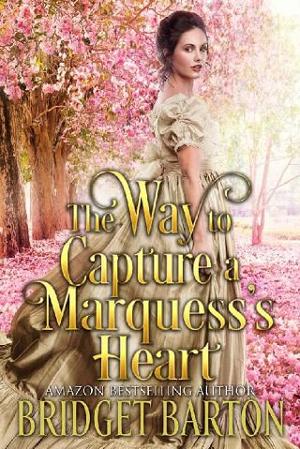 Alice Campell has been burned once before by betrayal and unrequited love, so marriage is not a topic she wishes to discuss. When she meets a charming Marquess who also loathes the very thought of romance, she is more than excited to have made a new friend. Soon enough, she finds herself in a position of questioning even her own feelings, until she realizes her father's gambling habit has put her family in a precarious financial position. Could a secretly arranged marriage get them out of this messy situation or is it too late already?
Luke Conolly, son of a Duke, was abandoned by his mother as a child. He fears that he will get hurt again, so he trusts no one, while avoiding having any romantic interactions whatsoever. When he meets a young lady who amazingly shares his opinions on marriage and their stubborn fathers' habits, something will just change. Friendship sparks between them, quickly evolving into something that Luke never expected. Will this charming lady make him reconsider his beliefs or is he too stubborn to deny his only chance for love?
Unbeknownst to Alice, a hidden deal has been made, which threatens to cost her more than just her freedom… Will Luke eventually convince her to trust him and believe that his feelings for her were always true?
Book Details
File Namethe-way-to-capture-a-marquesss-heart-by-bridget-barton.epub
Original TitleThe Way to Capture a Marquess's Heart: A Historical Regency Romance Book
Creator

Bridget Barton

Languageen
IdentifierMOBI-ASIN:B07VD7KXGJ
Date2019-07-14T23:00:00+00:00
File Size461.992 KB