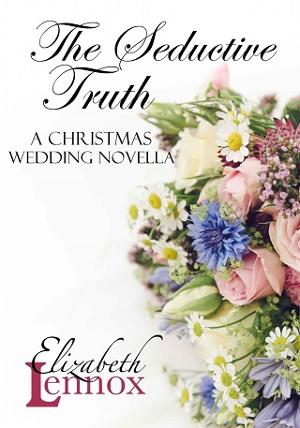 A conservative republican and a liberal democrat. Oil and water. Cats and dogs. Two worlds that should never comingle. And yet, Tallia couldn't seem to resist Stephen's charm, wit and his brilliance, even though he spouted the opposing political views from her own.
Stephen took one look at the beautiful woman and knew that her bleeding heart ideas weren't going to get in the way. He dismissed her political views and only saw the brilliant, beautiful, witty woman.
Book Details
File Namethe-seductive-truth-by-elizabeth-lennox.epub
Original TitleThe Seductive Truth - Google EPUB
Creator

Elizabeth Lennox

Languageen
Identifieruuid:8f129220-cfc9-4242-8b9f-5ef4c732fe85
Date2017-11-28T00:00:00+00:00
SubjectContemporary Romance
File Size520.578 KB
Table of Content
1. Chapter 1
2. Chapter 2
3. Chapter 3
4. Chapter 4
5. Chapter 5
6. Chapter 6
7. Chapter 7
8. Chapter 8
9. Tallia and Stephen's Wedding
10. Tofu Mousse Recipe
11. Excerpt from "Doing The Right Thing"
12. So much more!