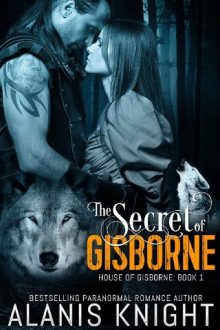 As a servant in the House of Blackstock, the beautiful and curvaceous Marian, once Lady Marian of Locksley, is subjected to all manner of cruel treatment and torment from her master, Lord Blackstock, but she has little choice, needing to support her ailing father who has been stripped of his title as Lord and lost his income.
Blackstock's second-in-command and personal bodyguard, Guy of Gisborne, has developed an odd fascination with Marian, but she keeps her distance, knowing he's a dangerous and evil man.
Upon discovering a terrifying secret that Blackstock and Gisborne have been hiding, she'd convinced that she must team up with her oldest childhood friend, Robin of Locksley, who's come to be known by the name of Robin Hood, in order to defeat their foul plans, but her world is turned upside down as she discovers something about Gisborne that leaves her reeling.
Could it be that there's more to the dark, brooding Gisborne than she realizes?
Book Details
File Namethe-secret-of-gisborne-by-alanis-knight.epub
Original TitleThe Secret of Gisborne: A BBW Shifter Paranormal Romance (House of Gisborne Book 1)
Creator

Alanis Knight

Languageen
IdentifierMOBI-ASIN:B01MSQIH4R
Publisher

UNKNOWN

Date2016-11-21T18:30:00+00:00
File Size209.891 KB
Read Online(Swipe version)