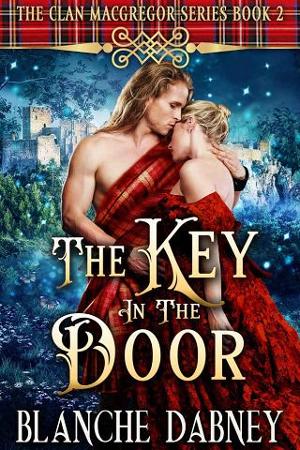 A detective with a secret…
When private eye Jessica Abrahams is sent a mysterious key, it's the start of a journey that ends with her traveling back through time to thirteenth-century Scotland. She arrives in a land on the brink of ruin, the starving people held in the grip of a cruel despot. She has many questions but the one she needs answering most? Why does everyone keep calling her Morag?
A Highlander imprisoned by his past…
Banished from his clan, Eddard MacGregor remains stronger than any other man in the Highlands. But is he strong enough to resist falling for the mysterious woman who's appeared from nowhere with the key to his freedom in her hand?
A world in turmoil…
All Eddard needs to do is get the clan to believe Jessica is their missing princess, Morag. Achieve that and all his problems are solved. But when Jessica's true identity is revealed, Eddard's plan is thrown into disarray, and he must choose what's more important. His freedom or the life of the woman he's come to love?
Book Details
File Namethe-key-in-the-door-by-blanche-dabney.epub
Original TitleThe Key in the Door: A Time Travel Romance
Creator

Dabney, Blanche

Languageen
Identifier4136525219
Date2019-05-22
File Size376.168 KB
Table of Content
1. Title Page
2. Copyright
3. Contents
4. Prologue
5. Chapter 1
6. Chapter 2
7. Chapter 3
8. Chapter 4
9. Chapter 5
10. Chapter 6
11. Chapter 7
12. Chapter 8
13. Chapter 9
14. Chapter 10
15. Chapter 11
16. Chapter 12
17. Chapter 13
18. Chapter 14
19. Chapter 15
20. Epilogue
21. Also by the Same Author