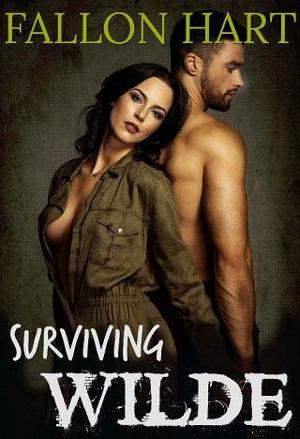 She needed his guidance… and so much more.
When Jake Wilde showed at my uncle's ranch I knew he was my chance to escape. Some might call me crazy, throwing myself at the mercy of this stranger. But Wilde is a force to be reckoned with, a man built for survival in a world turned on its head. I can't survive out here without his guidance and I need him to take me to the one place in this Godforsaken land where they say men and women are treated fairly. It's a place where beautiful crops grow, the burden of work is shared equally, and no man is superior to another. It's my ray of hope in a world gone dark.
I never expected to feel anything for Wilde but gratitude. Instead I find myself craving the touch of this gruff, wild man. Suddenly he lights my way. Somehow with him at my side this crazy brave new world doesn't seem so bad. I need him like I never thought I'd need anyone and I'm so afraid that the revenge he harbors in his heart will take him from me forever.
He never wanted anything but to survive… until her.
I went to that ranch to fulfil a promise to an old friend and instead I somehow ended up agreeing to guide Rebecca to a community I'm not even sure exists. She's desperate for hope and I have long given up on that. However, I never thought she'd get under my skin as fast as she has. I want her beyond all reason and madness. I will do anything to protect her. Yet she wants to settle down and start life anew in this new world and I still have an old promise to keep. A promise of revenge that I always knew would end badly. That need for revenge has driven me for so long. How can I give that up? But if I don't, I leave Rebecca alone in an uncertain world. If I lose her, I lose everything that makes life worthwhile.
Revenge or love?
It's a choice I never thought I'd have to make…
Book Details
File Namesurviving-wilde-by-fallon-hart.epub
Original TitleSurviving Wilde
Creator

Fallon Hart

Languageen
IdentifierMOBI-ASIN:B07KR5XY8Q
Publisher

BluHart Publishing

Date2018-11-19T16:00:00+00:00
File Size129.953 KB