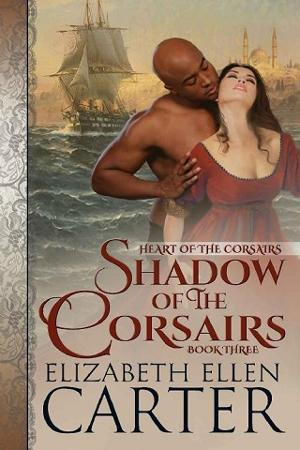 The Past Casts a Shadow Over a Second Chance For Love….
Palermo, 1810
Morwena Gambino is struggling to keep her family's business going against mounting troubles. Her widowed father, once shrewd, is now increasingly forgetful, letting debts mount and disavowing his sons. Morwena runs the shop behind his back, forced to hide her enterprise not only from her father but also her bitter older brother.
In Tunisia, Tewodros "Jonathan" Afua is struggling to stay alive. Once an Ethiopian prince, he is a captive of the corsairs who slaughtered his wife and children. When a US naval bombardment provides an opening for escape, Jonathan falls in with a seemingly deranged English pirate. Aboard Kit Hardacre's rundown ship with its ragtag crew, Jonathan learns the real reason he was taken by slavers.
Reluctantly joining Hardacre's crew, he meets Morwena in Palermo. The fiery young Sicilian woman is the opposite of his quiet reserve, but he is attracted to her despite mourning for his late wife. As he and Morwena grow closer, it emerges that they have something in common – secret betrayal by those close to them – and they must count what they're willing to risk for a future together.
Book Details
File Nameshadow-of-the-corsairs-by-elizabeth-ellen-carter.epub
Original TitleShadow of the Corsairs (Heart of the Corsairs Book 3)
Creator

Elizabeth Ellen Carter

Languageen
IdentifierMOBI-ASIN:B07DM9VJ5Z
Publisher

Dragonblade Publishing, Inc.

Date2018-06-25T16:00:00+00:00
File Size312.965 KB
Table of Content
1. CHAPTER ONE
2. CHAPTER TWO
3. CHAPTER THREE
4. CHAPTER FOUR
5. CHAPTER FIVE
6. CHAPTER SIX
7. CHAPTER SEVEN
8. CHAPTER EIGHT
9. CHAPTER NINE
10. CHAPTER TEN
11. CHAPTER ELEVEN
12. CHAPTER TWELVE
13. CHAPTER THIRTEEN
14. CHAPTER FOURTEEN
15. CHAPTER FIFTEEN
16. CHAPTER SIXTEEN
17. CHAPTER SEVENTEEN
18. CHAPTER EIGHTEEN
19. CHAPTER NINETEEN
20. CHAPTER TWENTY
21. CHAPTER TWENTY-ONE
22. CHAPTER TWENTY-TWO
23. CHAPTER TWENTY-THREE
24. CHAPTER TWENTY-FOUR
25. CHAPTER TWENTY-FIVE
26. CHAPTER TWENTY-SIX
27. CHAPTER TWENTY-SEVEN
28. CHAPTER TWENTY-EIGHT
29. CHAPTER TWENTY-NINE
30. CHAPTER THIRTY
31. CHAPTER THIRTY-ONE
32. CHAPTER THIRTY-TWO
33. CHAPTER THIRTY-THREE
34. CHAPTER THIRTY-FOUR