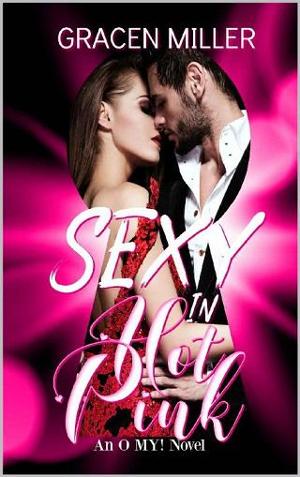 Nila Samuels defeated the legendary Baker Stallings at his game in the courtroom, but thanks to his sinful stares she can't get him off her mind. The bachelorette party at the fetish club started off as a way to blow off steam and get her groove back. She didn't plan to bump into her courtroom archenemy, or his handsome partner, Noah, there.
Baker has spent too much time fantasizing about the sexy Nila Samuels. A night at Carnal Knowledge should take his mind off his loss and the sultry woman that kicked his ass in the courtroom. He never expected his newest crush to walk into his club. Or that she'd share the same fetish as his.
Noah Wentworth is a trust fund baby with royal bloodlines. When Nila makes her entrance into their kinky domain, he knows she's just what Baker needs to relax. But with their blazing chemistry, can any of them be content with just one night of play?
Book Details
File Namesexy-in-hot-pink-by-gracen-miller.epub
Original TitleSexy in Hot Pink: An O MY! Novel
Creator

Gracen Miller

Languageen
IdentifierMOBI-ASIN:B07M82WH4R
Publisher

Bama Girl Press, LLC

Date2019-03-13T16:00:00+00:00
File Size173.222 KB
Table of Content
1. COPYRIGHT
2. BLURB
3. DEDICATION
4. 1
5. 2
6. 3
7. 4
8. 5
9. 6
10. 7
11. 8
12. 9
13. 10
14. 11
15. 12
16. 13
17. 14
18. 15
19. 16
20. 17
21. 18
22. 19
23. 20
24. 21
25. 22
26. 23
27. EXCERPT FROM FINDING HER FIRE
28. ABOUT GRACEN MILLER