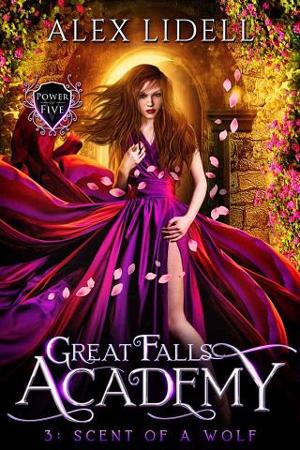 Lera isn't a hero. The world doesn't know that.
Lera needs to keep her head down—not an easy feat when a giant gray wolf with a fondness for her dorm room starts roaming the Academy. Worse still, Lera's caught the attention of the powerful and popular Princess Katita, who doesn't like her territory trespassed upon—especially when that territory is a particular red-haired athlete…
Tye learned the hard way years ago that competition training and love don't mix, but every moment he spends with Lera is testing that resolve. The hauntingly beautiful new cadet makes Tye feel like he's playing with fire—a fire he'd do well to avoid. But when Lera's bravery thrusts her into grave danger, Tye may have no choice but to get burned.
Book Details
File Namescent-of-a-wolf-by-alex-lidell.epub
Original TitleScent of a Wolf: Great Falls Academy, Book 3
Creator

Lidell, Alex

Languageen
Identifier3879236746
Publisher

Danger Bearing Press

Date2019-06-07
File Size250.590 KB
Table of Content
1. Copyright
2. Title Page
3. Contents
4. Also by Alex Lidell
5. Chapter 1
6. Chapter 2
7. Chapter 3
8. Chapter 4
9. Chapter 5
10. Chapter 6
11. Chapter 7
12. Chapter 8
13. Chapter 9
14. Chapter 10
15. Chapter 11
16. Chapter 12
17. Chapter 13
18. Chapter 14
19. Chapter 15
20. Chapter 16
21. Chapter 17
22. Chapter 18
23. Also by Alex Lidell
24. About the Author