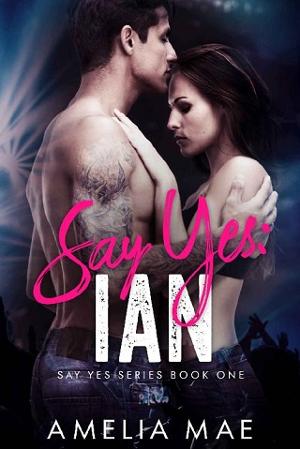 Ian:
Not everyone gets a chance to see their high school crush after having their album go platinum and selling out fucking stadiums. Doesn't matter how unattainable she was in high school, the second she sees I'm a rock star, she's gonna spread her legs just like all the others.Maybe it'd be a good idea to finally fuck her and get over this crush.Well, it's not really a crush. Not anymore. That would be fucking crazy. More like I end up comparing every woman I meet to the girl I was so crazy about all those years ago.Cora's something special. And she's probably married. Or engaged to some handsome billionaire. Or something. Whatever it is, she'll always to be way- the-hell too good for the likes of me.But like it or not, Cora Dwyer is about to come back into my life – and I have no idea what the hell to do about it.
Cora
Ian? The only person I know named Ian is someone I haven't seen since high school. He's sort-of famous now, the drummer in a band that's getting pretty big. But I'll always know him as the sweet, dorky guy who couldn't say two words to me without tripping over himself.Ian Brooks, the junior high school marching band nerd that everybody picked on who, sometime between junior and senior year, grew into his body, traded playing drums for the marching band to drumming for the best/only rock band in town, and became Ian Brooks, every girl's James-Dean-Rebel-Without-A-Cause bad rocker boy fantasy.He's taller than I remember. Shoulders broader. A little scruffier. More ink on his arms. But that's him alright. In the flesh.God, that smile. That face. That body. That soft white cotton tee shirt covering his hard chest and tattooed arms.I mean, who would have thought that Ian Brooks from high school would grow up into six feet of pure man?
Fuck me.
Book Details
File Namesay-yes-ian-by-amelia-mae.epub
Original TitleSay Yes: Ian: Say Yes Series Book One
Creator

Amelia Mae

Languageen
IdentifierMOBI-ASIN:B07CVFD9HH
Date2018-05-14T16:00:00+00:00
File Size217.206 KB
Table of Content
1. Title Page
2. Copyright
3. Contents
4. Prologue
5. 1. Ian
6. 2. Cora
7. 3. Ian
8. 4. Cora
9. 5. Cora
10. 6. Ian
11. 7. Ian
12. 8. Cora
13. 9. Ian
14. 10. Ian
15. 11. Cora
16. 12. Ian
17. 13. Ian
18. 14. Cora
19. 15. Ian
20. 16. Cora
21. 17. Ian
22. 18. Cora
23. 19. Ian
24. 20. Cora
25. 21. Ian
26. 22. Cora
27. 23. Ian
28. 24. Cora
29. 25. Ian
30. Epilogue
31. About the Author
32. Sneak Peak
33. Prologue
34. Shawn
35. Say Yes: Shawn
36. Want More?