Russian Gold by Holly Bargo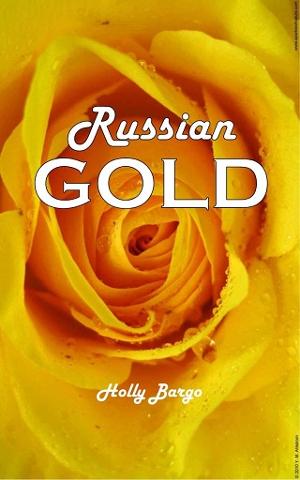 Now that she and her best friends are out of danger, Cecily Carrigan is restless. Pyotr's boss bought a restaurant and installed her as head chef. She lives rent-free with a with a sexy beast of a Russian mobster who treats her like a queen, but hasn't offered marriage. She detests Cleveland, cold weather, and the Bratva. Conflicted and confused, what's a girl to do when she suffers a crisis of conscience?
She removes herself from temptation and leaves.
Moving to San Antonio where the weather's warm and the restaurant scene fiercely competitive, Cecily works to find herself and rebuild her self-respect… and discovers that she left the secret to happiness behind in the form of a big Russian with a heart of gold.
Book Details
File Namerussian-gold-by-holly-bargo.epub
Original TitleRussian Gold (Russian Love Book 2)
Creator

Holly Bargo

Languageen
IdentifierMOBI-ASIN:B01M2A8Z85
Publisher

Hen House Publishing

Date2016-10-30T18:30:00+00:00
File Size202.550 KB
Table of Content
1. Chapter 1
2. Chapter 2
3. Chapter 3
4. Chapter 4
5. Chapter 5
6. Chapter 6
7. Chapter 7
8. Chapter 8
9. Chapter 9
10. Chapter 10
11. Chapter 11
12. Chapter 12
13. Chapter 13
14. Chapter 14
15. Chapter 15
16. Chapter 16
17. Chapter 17
18. Chapter 18